Our success in selling your company will result from our three decades of proven proprietary methods and our integrity in deal making. Scroll through our sellers' testimonial letters to see how PGI is able to achieve maximum value for our clients.
---
I5 RV & Sales - Marty & Lois Walker
January 8, 2018
Dear Rick:
We would like to express our thanks for representing us in the sale of our RV business. We were a smaller business than you normally represent and we were located in a small community. We never felt we received less than you gave your larger clients. You encouraged us and gave us the feeling we had some hope in locating someone that would be interested due to the size of the business and location.
The "roadmap to closing" kept us in touch with those that participated in the sale as well as explaining the steps that were required in completing the sale.
Yo knew our lack of experience in dealing with the sale and you were very prfoessional and helpful with every step. You kept each person on track and brought it ah to a speedy conclusion. We were made to feel as though we were a family and it was comforting during the stress of the sale.
We worked hard for many years to accomplish something that would be a part of the community and our customers. And, that this would continue with the new owners. The manner in which you handled everything accomplished this for us.
As one of your previous clients expressed, "thank you for setting the bar high and living up to it". We will be very willing to recommend you and your company.
God Bless.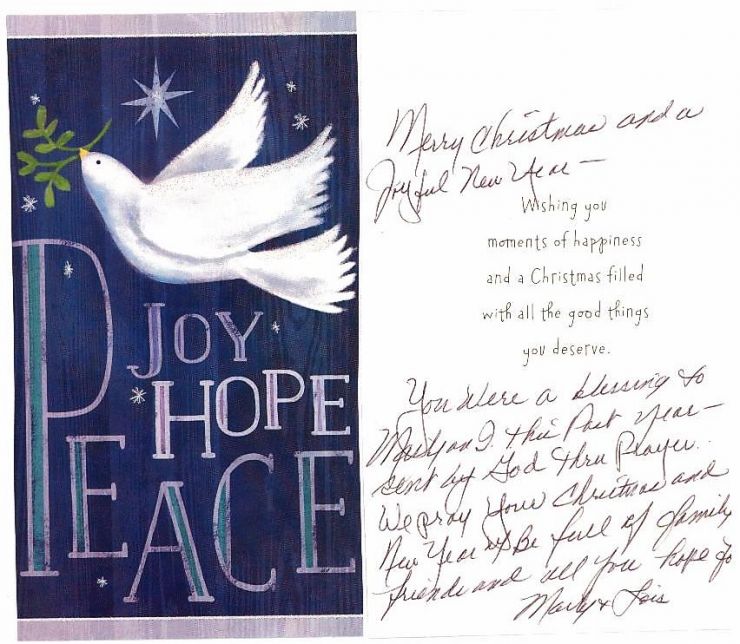 Bedrock Concrete Cutting - George & Kathy Cramer
10/03/2017
Many thanks to Rick Piper and his team at Piper Group International, LLC for their invaluable help in selling our business of 33 years! And, we're happy to report the new buyer is working out better than we could have ever hoped.
It was a pleasure working with Rick and from start to finish he gave 100 percent and made us feel like a valued client. His informative Road Map to Closing and comprehensive Offering Book were just a couple critical components that facilitated a seamless transaction. Without his expertise and support I'm not sure how we would have been able to navigate the complexities of selling a business.
We would highly recommend Piper Group International, LLC to anyone needing a qualified Merger and Acquisition firm's service.
Tag-A-Long Expedition, Paul Niskansen
June 20, 2017

A note about Piper Group International
During the past 30 months, we have been working closely with Piper Group International to sell two of our companies. Though the EBITDA earnings were not particularly healthy, Rick Piper was able to sell both organizations to our complete satisfaction. In fact Rick sold one of our two companies for about twice our expectations.

How was he so successful?
Persistence. We have been working together for nearly three years on this project. Hardly a day goes by when we don't hear from Rick. He takes each lead and works them with tenacity until there's nothing left. He calls back previous leads, he networks extensively to develop new leads and cold calls potential buyers.

As mentioned above, these two sales took nearly three years. Others would have given up. Rick remained committed to the task and never gave up. That made the difference between leads and a sale.

Knowledge. Rick knows the ins and outs of the mergers and acquisitions business. We know our businesses; but found ourselves at a loss as to how to sell our two companies. This is Rick's specialty. He knows the process from negotiating the deal to reviewing the fine print of the legal documents.

And, when it came time to review the final sale documents, even though Rick is not an attorney, he carefully read through the fine print of the agreements and offered many helpful suggestions and clarifications that saved us considerable attorney fees.
Invaluable Middleman. In our negotiations, there were times when the sale was jeopardized on one side or the other. Rick played an invaluable role as an intermediary to rescue the transaction when the principals on each side were angry or frustrated.

Detailed. Even though Rick often works on several projects simultaneously, when contacted, Rick knows the details of our transaction as if we were his only task.
Creative. Rick thinks outside the box in terms of finding leads and putting transactions together. When a problem arises, Rick finds work-arounds that lead to success.

BigFoot Social - Nicole Durig
March 25, 2016
We would like to thank you for your hard work, dedication and professionalism in handling the sale of our business.
Everything was done efficiently and professionally at a level which far surpassed our expectations. Your direction of the sale from the beginning with the creation of the offering book through the end with the roadmap to closing is what enabled us to have a positive outcome for us, our buyer and our employees.
We especially appreciated the additional advice you provided when certain aspects of the sale became a little more difficult. That extra dedication to us and to a successful transaction helped us to make the right decisions and gave us the peace of mind to move forward confidently.
With everything you have done for us, we have been able to enjoy the next step in our lives and with our growing family and we are grateful for being able to move into this next phase with your help. Yours will be the name we recommend to anyone of your services and expertise.
Al's Trailer Sales - Al & Bonnie Tornow
February 10, 2016

We wanted to write to you and let you know how very pleased we are with the outstanding way you handled the sale of our RV business. We have worked for over 30 years to make this one of the larger RV companies in the state. From the very beginning your tenacity kept everyone moving towards a sale and more importantly a fast and efficient closing.
The marketing material was done with great professionalism and we were very proud of being represented in such an excellent way. I think one of the most ingenious things about your company is the "roadmap to closing". It kept the closing of our sale moving in an efficient and "speedy" manner. As you often said "time kills deals". Being in the business of sales we know that to be true.
Selling a business that you have owned for 30 plus years is not without a lot of expected and unexpected emotions. We are so pleased with the buyer you brought to us. We believe they will be a perfect fit for our business and more importantly for our people. It was important to us that they have the opportunity to stay if they chose to. And that is to be the case.
Your professionalism and personal touch made this a very stress free adventure. With some sadness but mostly peace of mind we will say goodbye to a company that has been quite good to us, one that we love. Our prayer is that it will thrive and grow beyond our imagination and abilities.
Thank you Rick, for being so great throughout the process. We will be very comfortable recommending you and your company to our friends and family.
We will now begin a new chapter in our lives with the financial security we have worked so hard for and had always hoped to have.
Nutrabulk Inc. - Jeff Brake
February 19, 2015
Words can't express how much I appreciate the effort put forward by yourself and the rest of the Piper Group International in assisting me with the successful sale of my business, a nutritional supplement company. I was led to your firm through a trade publication and after reviewing your company's impressive resume and reputation in the M&A industry, I know I could not have made a better choice in selecting a firm to assist me in selling NutraBulk.
The Piper Group's process, in particular the offering book and the well thought out "Road Map to Success" were absolutely keys to the successful sale. I was pleased with how comprehensive and thorough the offering book was for a smaller size company. Even more impressive was how receptive buyers were to the contents, especially when compared to materials provided by other brokers for similar sized companies. Your marketing efforts in trade journals and within the Piper Group's network of potential investors resulted in numerous requests from across the country to review the offering book and led to detailed negotiations with several prospective buyers. While maintaining buyer confidence, your Deal Point process worked like a limited auction between the multiple buyers to maximize the price.
Throughout the multi-month process, your demeanor always remained calm and confident even in those moments I found frustrating. Your knowledge and experience gained from years of doing acquisitions was evident throughout the process of finding the right buyer as you always knew how to overcome the various challenges that were presented. Once we found the right buyer, the Piper "Road Map to Success" kept both the buyer and myself on track to complete all the steps needed for a successful close. I remain pleased with both the outcome from the sale and confidence the new owner is going to make NutraBulk, Inc even more successful in the years ahead.
I would not hesitate to recommend the Piper Group International to anyone thinking of selling their business.
Cruise Masters Concierge Travel Advisors - Paul Niskanen
December 11, 2015
Today we closed the sale of our international travel company. Of course it is always with mixed emotions when you sell a business that we have worked so hard to build. Nevertheless we are very pleased with the outcome of your long search to find us the right buyer.
We are particularly impressed with your drive to find prospective buyers. Rather than waiting for the telephone to ring, you have been very determined to develop leads and work those leads diligently. Your proactive efforts are impressive.
We know the travel and transportation business but we don't know the acquisitions business. You have proven yourself vital to negotiating in our behalf with prospective buyers and to keeping the communications going during delicate times. It was very
important to have you as an intermediary working on our behalf.
We can certainly recommend your services to anyone considering your firm.
Thanks once again for your patient and diligent effort to secure a good buyer for our company.
Tasty Bake Inc. - Peter & Brenda Johnson
October 15, 2014
On behalf of me and my family I would like to thank you for your representation and recent close in the sale ofTasty Bake Inc.
It has been 13 years since we worked with you in the purchase of the company from the founding owners; both experiences were pleasant and professional. Your organization did everything possible to assist us in reaching our goals in a quick and proficient manner.
No one can expect perfection anymore in our complicated economic environment but I do have to say the transaction was complete and smooth due to your professional guidance.
You can count us among your many positive referrals and should we decide to buy or sell another company in the future, you will be the first person we contact.

Damac Products Inc. - Frank J. Kubat Jr.
October 10, 2014

I would like to thank you for making the sale of Damac Products Inc, a successful and rewarding experience.

I would like to express my thoughts on your performance, so they may be shared with other business owners looking to sell their company. You certainly deserve their business.

When we went shopping for an Investment Banker/ Broker, we interviewed several firms, large and small. Here is my list of the key points, that set you apart from other Brokers:
Initially, you where chosen, because of your straight forward, friendly personality, knowledge of the process, I ist of successes and your presentation of the "Road Map to Success". Something that a first time "seller" could really appreciate. This gave the process, an easy to follow structure and timeline control.
You and your team spent months to produce a very effective "Offer Book" for our company. This made it easy for potential buyers to understand our business, quantify value and make them come to the table.
The Offer Book was out only 30 days and your circulation process to prospects brought us more than 25 buyers. After 60 days, we had over 100 interested prospects!
I really liked your prospect vetting approach, which requires them to initially prove source of funds. The interview process was made easier, because you trained me first!
Once we chose a Qualified Buyer, your knowledge and experience helped us draft a very effective and workable APA.
Your requirement for "the weekly conference call" kept everyone on track during the Due-Diligence period. This also, kept the Attorney's from over complicating the "business matters" between the principals.
In only 14 months, we went from choosing you, to cashing a nice final close check!
Rick, please you use me as a reference. Best of luck in all your future deals.